Teacher's Day is a special day for the appreciation of teachers, and it's celebrated to honour our lovely teachers for their contributions in offering guidance and dedication and giving young people the power of education. In Singapore, Teacher's Day is observed on the last Friday of Term 3 and for this year, it falls on 2nd September!
A teacher is a friend, philosopher, and guide who holds our hand, opens our mind, and touches our heart. Teachers import good values in children and turn them into responsible citizens and prepare students for life beyond exams. Never forget to convey your warm wishes to the best teacher who has left a great impact on you!
Here is a collection of the best Teacher's Day greetings, wishes and messages for you to send to your loved ones: 😍
You have always been an excellent educator who knew how to illuminate a soul with its light. Happy Teacher's Day to my favourite teacher!
The best teachers teach from the book, and also from the heart. Thank you for being a wonderful teacher. Happy Teacher's Day!
All the efforts and hard work you invested to bring out the best in us can never be repaid in mere words. We can only feel grateful for having a teacher like you!
You are the spark, the inspiration, the guide, the candle to my life. I am deeply thankful that you are my teacher.
I was lucky to have a teacher as wonderful as you are. Wishing you a Teacher's Day that's full of joyous moments!
From ABC's to red, white and blue; to history and mathematics too, all I want to say is a big THANK you!
Teachers are the parents who guide you without any ulterior motive. I thank you, dear teacher – for being my strength and inspiration! Happy Teacher's Day!
You are the best Teacher in this world. Wherever I may go in my life, I will always remember that I had an excellent guide in the form of a teacher, you.
Dear teacher, Thanks for supporting and enlightening all my way. If only I could have your blessing for a lifetime, I would succeed the way I have done always. Have a wonderful Teachers Day!
They help us strive for goals, they give us model roles, They are such superb souls, that help sprout 'student-poles'. Happy Teacher's Day!
Dear Teacher, your compassion for educating these little souls and building up an enlightened society is truly mesmerising! Happy Teachers Day to you!
A good teacher is like a candle burning, It consumes itself to light the way for others. Happy Teacher's Day!
Thanks for having a big heart and looking forward to making this world a better place with your warm and kind heart!
While you're at it, purchase some thoughtful gifts to send to your lovely teachers along with warm wishes ⬇️
---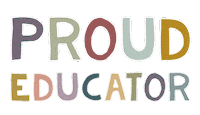 - Gifting Made Easy -