Feeling nervous having to plan for your big day? Your wedding day is a day you wait for your entire life - Finding the words to describe the love you feel for your future husband or wife doesn't always come easily, but fret not! Here, a comprehensive list of sweet marriage quotes for you to add a perfect touch to your nuptial vows.
36 Wedding Day Quotes
Grow old along with me, the best is yet to be.
True love is never blind, but rather brings an added light.
And in the end, the love you take is equal to the love you make.
I know when someone else's happiness is my happiness, that is love.
Once in awhile, right in the middle of an ordinary life, love gives us a fairy tale.
In the arithmetic of love, one plus one equals everything, and two minus one equals nothing.
Oh the heart that has truly loved never forgets, but as truly loves on to the close.
Being someone's first love may be great, but to be their last is beyond perfect.
Love recognises no barriers, it jumps hurdles, leaps fences, penetrates walls to arrive at its destination, full of hope.
For it was not into my ear you whispered, but into my heart. It was not my lips you kissed, but my soul.
A happy marriage is a long conversation which always seems too short.
There is no greater happiness for a man than approaching a door at the end of a day knowing someone on the other side of that door is waiting for the sound of his footsteps.
You don't love someone for their looks, or their clothes or their fancy car, but because they sing a song only you can hear.
Happy marriages begin when we marry the ones we love, and they blossom when we love the ones we marry.
One day, in your search for happiness, you discover a partner by your side, and you realise that your happiness has come to help you search.
Deep in my soul I know that I'm your destiny.
I don't marry the person you can live with—I marry the person you can't live without.
I would rather share one lifetime with you than face all the ages of this world alone.
Being deeply loved by someone gives me strength, while loving someone deeply gives me courage.
A good marriage is one which allows for change and growth in the individuals and in the way they express their love.
We loved with a love that was more than love.
Love is like a friendship caught on fire.
When I realize I want to spend the rest of my life with somebody, I want the rest of my life to start as soon as possible.
It's just a beginning, yet true love stories never have endings.
Marriage is the highest state of friendship. If happy, it lessens our cares by dividing them, at the same time that it doubles our pleasures by mutual participation.
Marriages, like a garden, take time to grow. But the harvest is rich unto those who patiently and tenderly care for the ground.
Chains do not hold a marriage together. It is threads, hundreds of tiny threads, which sew people together through the years.
I swear I couldn't love you more than I do right now, and yet I know I will tomorrow.
Two souls with but a single thought; two hearts that beat as one.
Love you like a fat kid loves cake.
I'm feeling alive and with every breath that I take, I feel like I've won. You're my key to survival.
When the darkness rolls in, I'll be there through thick and thin.
A friend is always good to have, but a lover's kiss is better than angels raining down at me.
To find someone who will love me for no reason, and to shower that person with reasons, that is the ultimate happiness.
Hear my soul speak. Of the very instant that I saw you, did my heart fly at your service.
I'll never let you down. No matter what you do. If you just walk with me. And let me walk with you.
While you're at it, purchase some sweet wedding door gifts for your guests as a gesture of gratitude!
Not your wedding day, but looking for some thoughtful gifts for the newly-wedded love birds? We've got your back ⬇️
---
Click on the button below for more unique and stylish gifts from our wedding collection!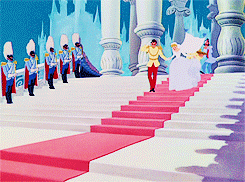 - Gifting Made Easy -