Double Love - Moisturising Lip Balm Gift Set
Double Love - Moisturising Lip Balm Gift Set
Lips Carpenter Ask Vendor a Question
Ask the Vendor a Question
Login to start a conversation.
Delivery Included
Express Courier Delivery
Free Personalised
Message Card
Price Match Guarantee Product price(s) shown here are the same or lower than the selling price of products listed on the seller's own online store so you can get similar value with seamless gifting experience.
Secured Payments
Best Curated Gifts
---
Availability:

Type:

Skincare & Cosmetics
Description
All-time best-selling basics that everybody loves. The perfect essentials to moisturize the lips and instantly energize the look!
This combo includes:
1 Lip Balm
1 Tinted Lip Balm
More information:
Lip Balm – To Hydrate & Soothe Dry Cracked Lips!
Which to get?
1. Honey Ginger Lip Balm 
Sensitive lips? Dry lips? Cracked lips? Get this!
Thicker in texture for longer protection.
Rich in mango butter & cocoa butter along with a hint of ginger essential oil to protect and hydrate for healthy lips.
2. Midnight Recovery Lip Balm 
Dark lips? Dry lips? Cracked lips? Get this!
Slightly more oily for smoother absorption.
Rich in organic coconut oil to deeply moisturise lips through the night with a pinch of peppermint for relaxation!
Tinted Lip Balm
New Day Pink – pinkish sweet look
Passion Red – red cheerful look
Humble Brown – brown elegant look
How to care?

Keep below 25 Celsius. Avoid high/low temperature and direct sunlight.
How to use?

Apply multiple layers generously in circular motions from one side to the other for both upper and lower lips (i.e. 5-6 mini circles) throughout the day.
This is eco-friendly degradable paper tube. So how to use it?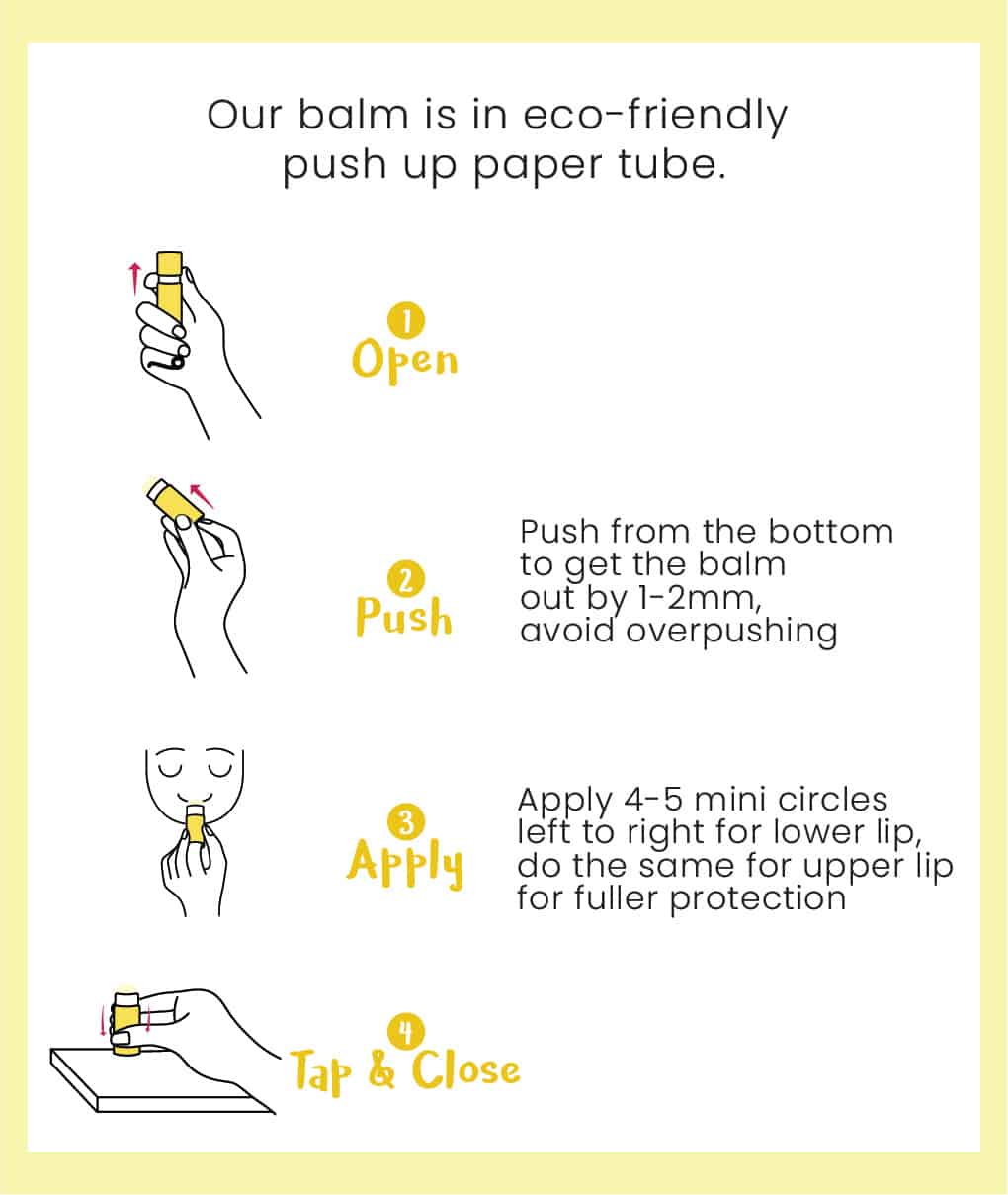 Our natural lip balms are:
Synthetic Fragrance-Free
Alcohol-Free
Paraben-Free
Nasty Chemical-Free
Eco-friendly
Delivery Fine Print:
Estimated delivery 3 - 7 working days.
The vendor is not responsible for delays caused by courier service.
Islandwide delivery.
Reviews